It's Easter time in Mabinogi! As you go about your part time jobs collecting eggs, you may notice the hens of Erinn look a little perplexed. Upon gathering their eggs, you may sometimes collect a fossilized Easter egg!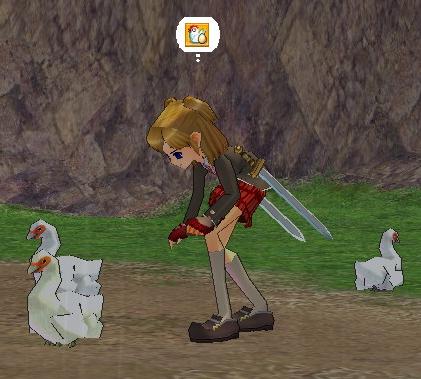 Simply free the Easter egg from the slate and rock in a reasonable amount of time without damaging the egg.
If you are successful, you will receive an iconic Easter Egg Capsule. Pop it open to gain access to the sweet morsels inside. The candy will provide you with special stat bonuses for a short time. To increase the chance that you will get some of this special stat candy, you may use the Event Reward Booster Potion, available in the in game cash shop.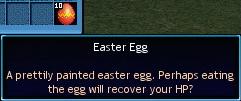 Happy Easter!
Mabinogi - Fantasy Life