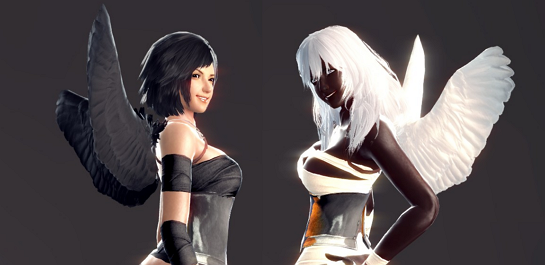 Mercenaries!
Feathers from the Wings of the Goddess have molted across the lands, allowing for a special eye popping ensemble to be created just for you. Starting July 6th through the 20th, you'll have the opportunity to show your true colors by getting your hands on the ULTRA rare Snow White Wings or be the very first in Vindictus to wear the EXCLUSIVE Black Wings.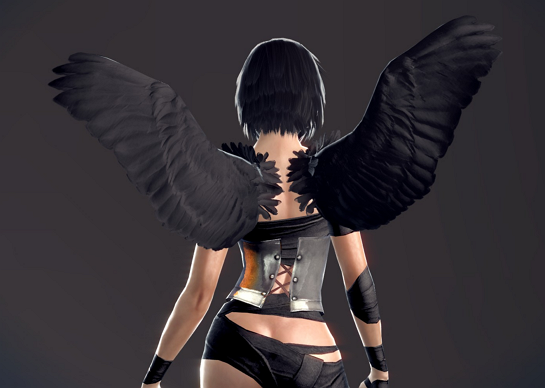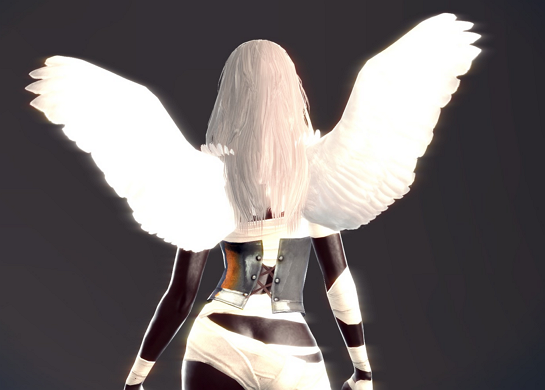 During the Angels Promotion Event
Spend at least $200.00(200,000 NX) receive the Black Wings for FREE.
Spend at least $100.00(100,000 NX) receive the Snow White Wings for FREE.
Promotion Period: 7/6/12 - 7/20/12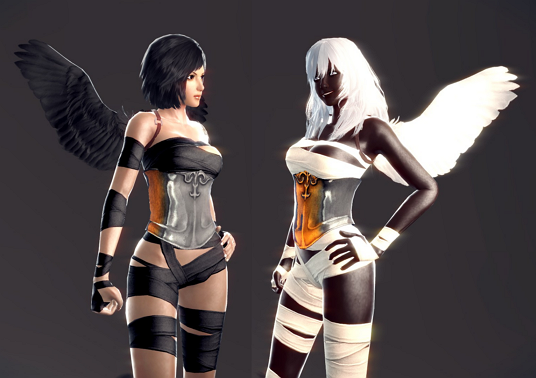 Be the talk of the town, and show off that sexy back side.[/QUOTE]
Source

Mercenaries!
Three new packages have descended from the heavens to aid in the fight against the Fomors! From July 6th through July 12th, get a makeover, enhance your items, and become the ultimate mercenary with the Makeover, Artisan, and Ultimate Mercenary Packages, each with their own blend of valuable items!
(Each package is limited to 1 per character)
Head over to the Supply Depot and arm yourself with this trio of packages. Become the most battle-ready mercenary you can be.
Source
--------------------------
Of course the Ultimate packages are right before Kai :(.